The Board of Directors of the Sultana Education Foundation
and Linda, Julia and Guyon Knight
Invite you to join them for
Sultana's 17th Annual Gala
Featuring the Gregorio Uribe Big Band
Saturday, September 17, 2016 / 6:00-9:00pm
Land's End Farm / Chestertown, Maryland
Tickets $125 per person / Reserved tables of four, six, eight or ten available
SOLD OUT!
Or call 410-778-5954
__________________________________________________________

About the Gregorio Uribe Big Band
Colombian Big Band-leader Gregorio Uribe is one of the most promising artists in New York City's Latin music scene. He was born and raised in Bogotá, Colombia where he spent his teenage years playing drum set in rock bands, accordion in Vallenato serenades and guitar in a Bolero trio. At the age of 17 he backpacked through eight countries in South America performing in streets, buses and beaches of big cities and small towns. Later, Gregorio studied at Berklee College Of Music where he was awarded the Steve Gadd Zildjian Scholarship Award and graduated Summa Cum Laude in 2007. He moved to New York City in 2008 and has since then established himself firmly in the heart of the city's music scene.
Today, at the age of 29, Gregorio is the leader of the Gregorio Uribe Big Band: a 16-piece ensemble that combines Colombian rhythms such as Cumbia and Chandé with funk and powerful Jazz arranging techniques. The band has a unique combination of some of New York's top musicians from different backgrounds such as Argentina, USA, Canada, Mexico and Colombia. Their live performances consist of a remarkable combination of trumpets, trombones and clarinets soaring over an amazing percussion section and the leader of the band dancing to the beat while rocking out on his accordion.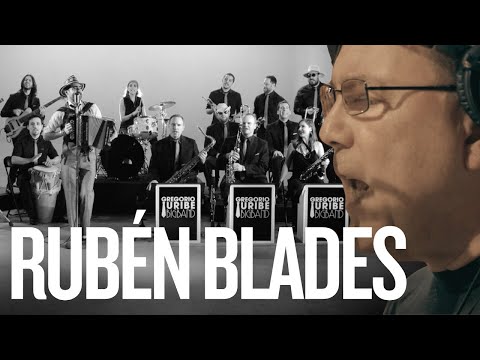 What People are Saying About the Gregorio Uribe Big Band
"A Sensational young jazz player" Vanity Fair        
"Amazing vocalists, fantastic instrumentalists, bonebreaking rhythms and stunning compositions. Uribe is a visionary!" Jazz Times
      "It's music that combines the technical virtuosity of the American big bands of the 1940s with the thunderous percussion of Colombian dance music." The Huffington Post
"The band is excellent. The format is unique, very original" Rubén Blades (multi-Grammy winning artist)       
"Gregorio Uribe, a mild-mannered 25-year old from Bogotá, Colombia, manages to strike a rare balance between youthful energy and the authority of a self-made music impresario." New York Daily News        
"Uribe ignited the packed house with the things that drive packed houses wild!" Patrick Jarenwattananon, NPR
Sultana's Annual Gala raises funds to support the Foundation's award-winning programs in Environmental Science and American History that serve more than 12,000 K-12 students each year.
Directions and tax information will be emailed with your ticket confirmation.